About Modern Roofing & Home Improvement
Modern Roofing and Home Improvement is a local family owned company where we value every single customer we serve. We treat our prospects with attention and respect, trying to be as helpful as we can in the process of replacing your roof.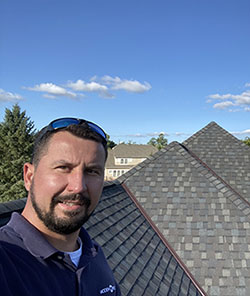 Modern Roofing and Home Improvement started as small family business which served our next door neighbors in Seven Hills and Independence. As our business grew, we expanded to a larger area covering Cuyahoga, Lake, Lorain, Medina and Summit counties. Nevertheless, we were able to preserve the exact same concept that made us a successful business:
"treat every customer as our neighbor."
At Modern Roofing we understand all the hurdles that a homeowner faces when replacing their roof. We make this process easy from the phone call to the final inspection of the job. How are we able to do it? We take a personalized approach to every customer. Just like your neighbor, we are always there to listen to every concern and help with every issue that you might have. We simplify the process of getting new roof by creating a relationship where you feel comfortable every step of the way and have to deal only with one person.
Unlike most of our competitors, we don't have salesmen paid by commission: the owner oversees the estimating and installation process in order to provide the highest quality results. We are a company of certified roofing professionals who take pride in our work and treat everyone as a neighbor. This idea allowed us to achieve the highest quality standards in the industry. Through dedication and loyalty to our principles, we have earned several manufacturer certifications, and we've worked hard to earn and maintain an A+ Rating from the Better Business Bureau.
Factory Certified Installers
We Do Insurance Work
Owner on Every Job
Fully Insured
Locally Owned
A+ Rating with BBB
Financing Available
Special Terms Offers
Buy Now, Pay Over Time
Affordable Monthly Payments